Friday Night – Weekly Round Robin
Starts 1st Friday in June @530pm!
This is a fun, social weekly event has been one of the WTA's signature events since 2014.  Join us this season for another great year of Friday Night Tennis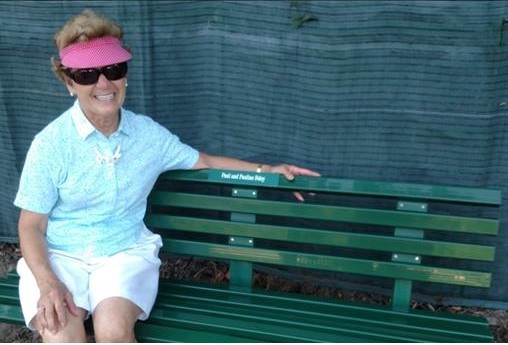 Event Director – Weekly Round Robins Event
Pauline Foley
Friday Night Round Robins were a popular introduction in 2014, an idea by WTA President Barry Fishman to get beginner and intermediate players down for a low pressure, social night of tennis. We celebrate after the tennis ends with some pizza's and beverages.  Pauline Foley has been our gracious host and event coordinator for the past two years. Say hello to Pauline when you're at the courts and see her for details on the format for this season's Friday Night Round Robins.
Event begins at 5:30 PM Friday Nights (Seasonally)
Arrive a little earlier to get paired up with others
Event Director will send players out to begin warm-ups.
At 5:30 Sharp, a 30 minute session will begin
At 6:00 PM, the teams with the most games, will rotate clockwise, other teams will rotate counter clockwise.
Format may change as we mix things up this season
More details to come…
To purchase an annual pass visit the WinRec website