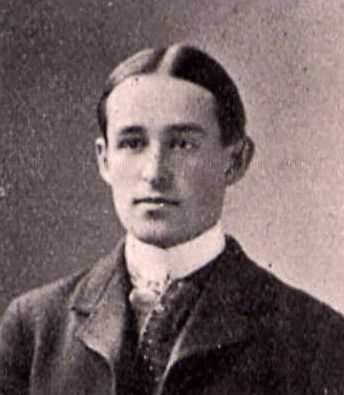 Biographical information:
William Satterlee Packer was born on September 13, 1876 to parents
William S. Packer, and Mary Jones in Baltimore, Maryland, and moved
to Massachusetts in his 20s. Here he married his wife, Mary Frost,
with whom he had five children. While in Massachusetts, Packer
moved around frequently, staying in first Waltham, then Suffolk, then
Arlington, and finally settling down in Winchester where he officially
worked as a rector at the Church of Epiphany and wrote editorials for
the Boston Globe.
Community Engagement:
This career was not his greatest passion however— he had a dear love for tennis. Packer taught tennis to almost anyone who was willing to learn. His expertise was extended to the young and old, and most everyone in Winchester had him to thank for their skill at the game. Packer, was excited to have youth play any active sport, and was nthusiastic in helping Winchester High School extend its physical education unit for girls. In addition, Packer helped the town to install a skating rink,
by suggesting that instead of clearing off a patch of a lake, they remove the posts of the tennis courts off of Palmer Street, spray water over the entire area, and run a
pipe to the courts as to allow the rink to be sprayed regularly as long as it was not damaged.
Packer not only taught tennis, but also played it; he competed in as many tournaments as he could around Boston, and frequently won them. Packer also served as Winchester Park Commissioner, through which office he assisted in the improvement and construction of new tennis courts and other recreational facilities for the town.
Commemoration:
Packer died in January, 1957. The tennis courts off of Palmer street,
which he had suggested be used as a skating rink were named
after him because of his tireless dedication in promoting tennis in
Winchester, his love for the game, and his love of Winchester.